Do You Need Guidance in the Outdoors and Don't Have Time to Waste?
Let's expedite the process!
Sign up for my Outdoor Empowerment System.
It took me 20 years of endurance experience + training and thru-hiking 2500 miles of the Pacific Crest Trail to build this amount of confidence.


But I have finally mapped out a system and I want to share my 20+ years of endurance expertise, knowledge, and methods with you!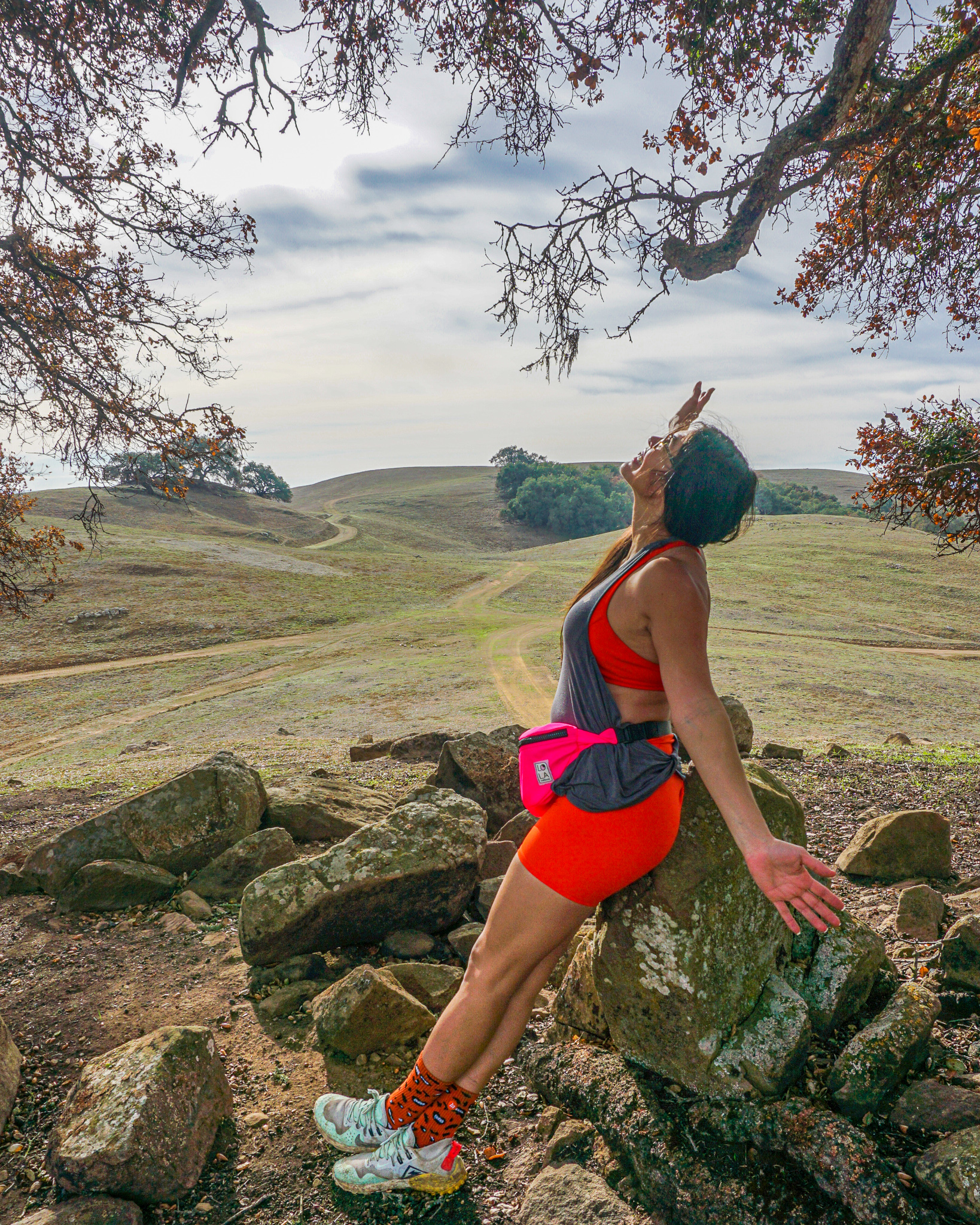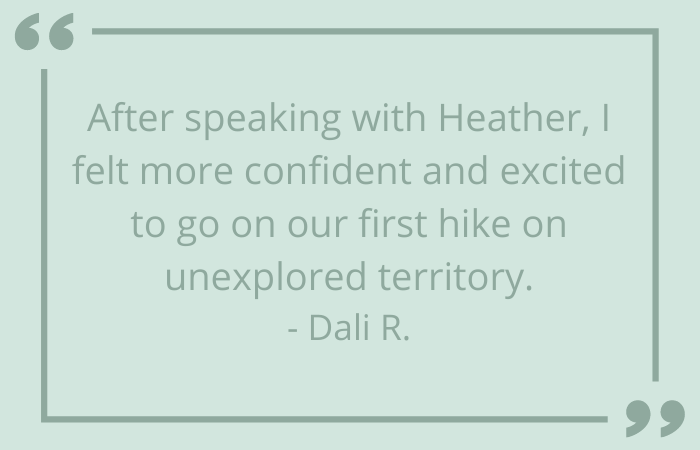 "I moved to the East Coast and felt a bit nervous about exploring new landscapes to hike on with my family. After speaking with Heather, I felt more confident and excited to go on our first hike on unexplored territory.


Heather educated me about types of hiking shoes, pricing, the benefits of using a trekking stick, and apps that can help me not only find trails near me, but also provide me with ratings by people who have hiked them. She also educated me on how much water to drink per miles hiked and suggested certain snacks to help balance out my salt levels.


Overall, Heather really knows her stuff. You can ask her anything related to hiking, nature, gear and equipment. "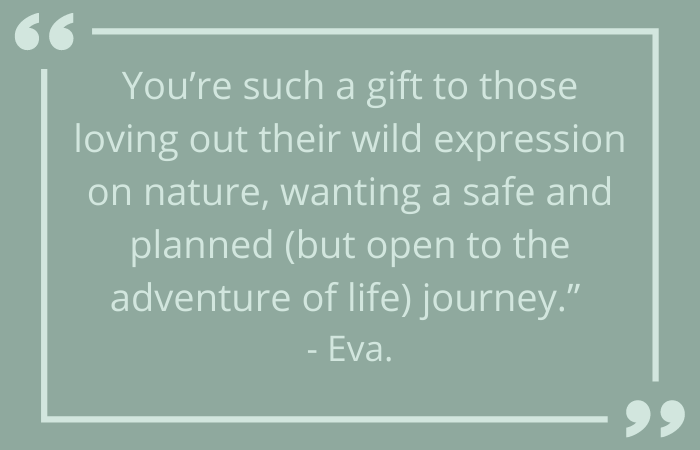 "Hi, Heather! Thank you for supporting me with my travels! I feel much more prepared to even leave my safe home nest and venture into the unknown on the road (though there is unknown in it all)


I feel so supported knowing that I can send you various camping info and products to see what will actually really benefit my travels and what is just extra stuff.
I'll be purchasing my National Parks pass, and thanks for all your advice around that!


You're such a gift to those loving out their wild expression on nature, wanting a safe and planned (but open to the adventure of life) journey."
"I've been hiking and backpacking for years, but when I started planning my first thru hike, I felt overwhelmed by the logistics. By sharing her knowledge and personal experience, Heather left me feeling empowered and ready to tackle resupplies, on-trail laundry, and the Sierra Nevada. Heather is an incredible resource; I would recommend her services to anyone—whether you've never set foot on a trail before or are an experienced veteran, you'll walk away with increased confidence."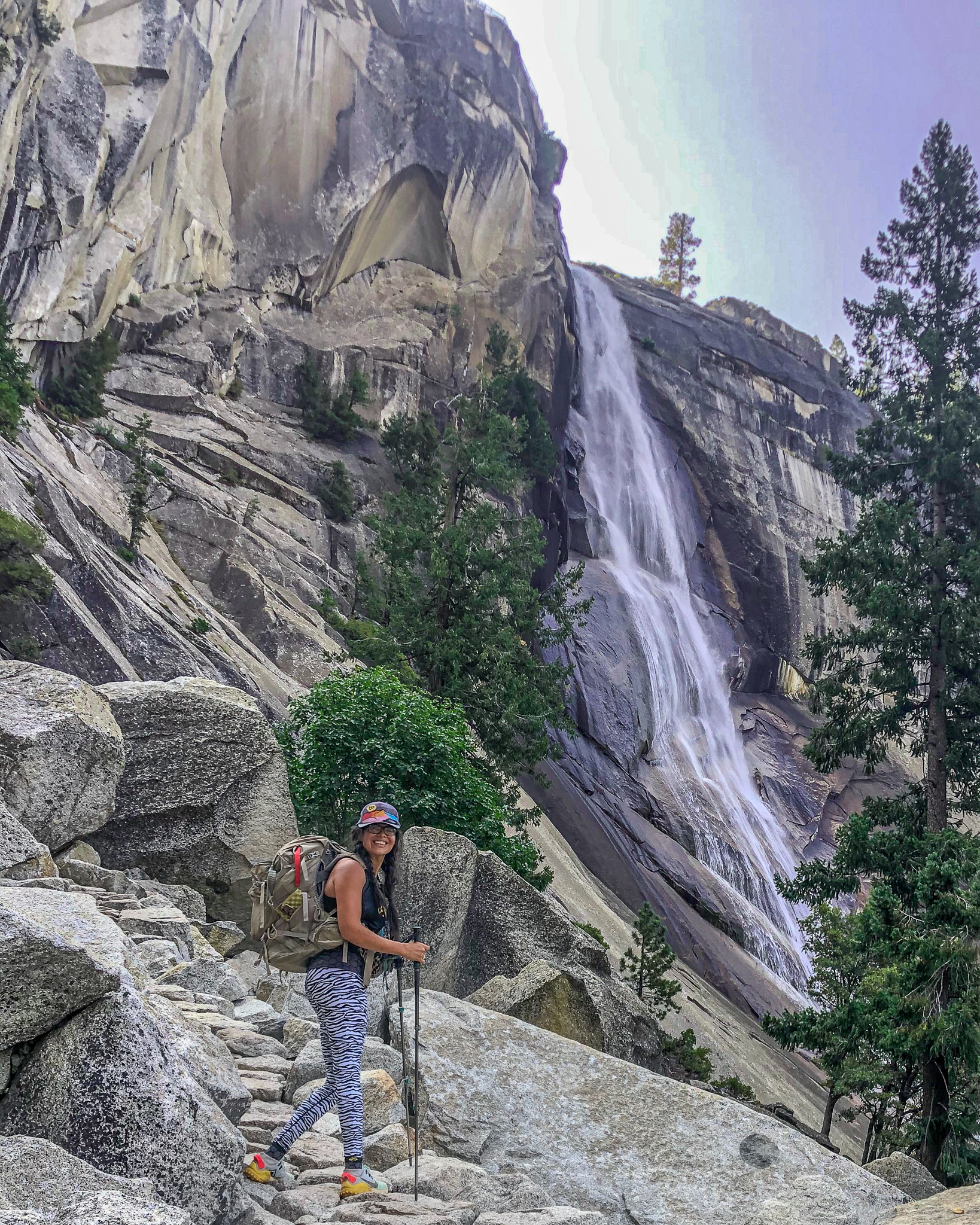 Born and raised in Houston, experienced long-distance runner of 20 years, pan dulce addict, and outdoor recreation enthusiast.
When my work hours decreased due to the pandemic, I was inspired to focus on helping even the most novice feel included and empowered.
Why? Because I know what it's like to see other people growing and chasing their adventure dreams but do not know how to exactly begin or who to ask for help.
Planning a day-hike, backpacking trip, a camping trip can be daunting, intimidating, and may seem a bit ridiculous. It might take a lot, like a lot of planning.
My dedication to cutting through the fluff and getting straight to the point will be the main driver of your success.
Featured Systems!
Expect more to roll out throughout the year. Stay tuned!
Check your inbox to confirm your subscription